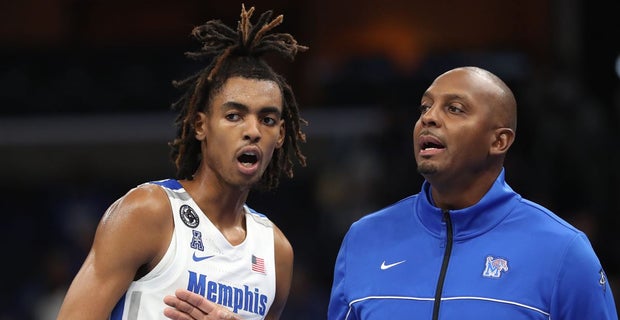 After four straight home games to start the season, Penny Hardaway and the Tigers will travel to Brooklyn, New York to participate in the NIT Season Tip-Off. Memphis' first game of the tournament is on Wednesday with a late game against Virginia Tech.
Mike Young enters his third season as the Hokies head coach, and he returns three of his top five leading scorers from the year ago. The Hokies are off to a 5-0 start, and they sit right outside of the Associated Press top 25 and rank No. 26 according to KenPom.
Redshirt senior Keve Aluma averaged 15.2 points and 7.9 rebounds per game as the leading scorer last season, and he has averaged 12.4 points and 4.4 rebounds through five games this year. Aluma also leads the team in blocks with seven, but he has recorded 14 fouls this season, which is the most fouls drawn this year on the team.
Three more players are averaging 10 or more points per game, and guard Storm Murphy is currently averaging 10.8 points and shooting 45 percent from behind the three-point line. Forward Justyn Mutts averages 10 points per game and leads the team in rebounds and assists, while Nahiem Alleyne has scored 10.6 points a game.
As a team, the Hokies have shot 50.5 percent from the field, 42.5 percent from deep and 74.2 percent from the free-throw line. The group grabs 37 rebounds per game and has a rebounding margin of seven, and they only turn the ball over 10.4 times a contest.
Opposing teams are shooting 34.3 percent from the field and 17.5 percent from behind the three-point line against them, and Virginia Tech is forcing 14.2 turnovers per game.
Here's a look at how to watch/listen to the Tigers' game vs. Virginia Tech:
TV: ESPN2
Online: WatchESPN
Radio: In Memphis, you can listen on 98.9 The Roar of Memphis, in Jackson listen on WJAK AM 1490 or WJAK 96.1, or in Nashville on WNQM AM 1300.
Tip-off: 8:30 p.m. CT
Line: Memphis -2.5
HOW MEMPHIS CAN DEFEAT THE HOKIES
The Tigers have looked really good this season, but this will be another step up in competition for Hardaway's squad. This will also be the first game Memphis has played outside FedExForum, and it will be interesting to see how to group responds on a neutral floor.
It's clear that the Tigers' struggled with turnovers on Friday against Western Kentucky, and they'll need to limit those mistakes on Wednesday. Hardaway's group turned the ball over 26 times in their previous game, and it will be tough to beat a team like Virginia Tech with 20 or more turnovers.
Alex Lomax led the team with six turnovers against the Hilltoppers, and the coaching staff might play around with the point guard rotations while the group is in Brooklyn. Earl Timberlake had a nice outing on Friday, and they could give him more minutes with the starting group during this two-game stint in New York.
Emoni Bates led the Tigers in scoring through the first three game, but he struggled to get much going in the team's last game. The freshman went 2-for-10 from the field and finished with four turnovers, but he has a great opportunity to bounce back in Memphis' first televised game of the season.
On the other hand, Jalen Duren is coming off his best game of the season, and he will look to have another great game against a team that doesn't have a ton of size in the paint. Duren is averaging 15 points, 10.8 rebounds and 4.7 blocks per game, but he must limit his turnovers after having 12 through the first four games.
Finally, the Tigers need to make more shots from behind the arc against the Hokies. While Memphis has shot 38.5 percent from deep this season, they struggled against Western Kentucky and shot 12.5 percent from behind the arc, and Virginia Tech will make it tough for Hardaway's group to find open looks.