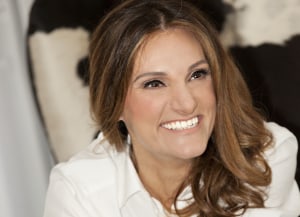 ROSE HERCEG
This first appeared in the AdNews Annual 2020. Subscribe here to make sure you get your copy.
Rose Herceg, WPP AUNZ chief strategy officer, looks deep into 2021:
Government will become a high performance vehicle.
Why did it take a pandemic to get (some) real bipartisanship on big issues such as jobs and infrastructure? Australians will now expect exceptional government. Our politicians need to be top-class. Or at least better.
Movers and shakers inherit the sun.
Now is becoming the greatest time to switch careers. Companies launched during a downturn are usually more durable and resilient than those started in buoyant, easier economies. And they are all looking for fresh, juicy talent.
Low-maintenance is your ticket to success.
There will be an explosion of one-person bands who opt out of full-time forever and make a better living as a gun-for-hire. As long as they have impeccable street-cred, actual skills and a bulletproof reputation — in-and-out, no fuss or muss. The kicker that will put these people over the top, is that their exceptional talent will be matched by their lack of need for much oversight. These people are ready made. Their resting pulse is resilience. Their self-esteem is healthy. They are lean and fast. They are self-contained and high performing.
Everyone's seen the sausage get made.
The sausage today is the global supply chain. All that hidden, private, ugly stuff is now in full view. How did Australia let it be that [almost] our entire manufacturing has moved offshore? Being at the mercy of another country feels shitty. This will be one of the big-ticket items that government will enact.
The airline industry (in totality) will be reborn.
Business class as we know it? Unlikely. Will we see airlines offer leisure travel only? No more first, business and economy class. Party Class, People Traveling with Kids Class, Don't Interrupt Me I'm Already on Vacation Class. Planes decked out with entirely different design features and food offers. So that the journey really is part of the vacation.
Have something to say on this? Share your views in the comments section below. Or if you have a news story or tip-off, drop us a line at adnews@yaffa.com.au
Sign up to the AdNews newsletter, like us on Facebook or follow us on Twitter for breaking stories and campaigns throughout the day.